Expat coaching
Are you considering expat coaching? A new country means new opportunities, this definitely applies when you just moved to the Netherlands. There are lots of opportunities for expats in this internationally oriented-country.
Find your expat coach
Can't find a coach? We are happy to help you find a suitable coach –
☏ 088 170 1500
Coach Yvonne
Dit is Yvonne:
Enthousiast, eerlijk, analyserend en resultaatgericht.
Specialisaties:
… Lees meer
Coach Yvonne
Dit is Yvonne:
Enthousiast, eerlijk, analyserend en resultaatgericht.
Specialisaties:
… Lees meer
Expat coaching
The principles of personal development are universal, but we experience that expats have slightly different needs. Therefore, we tailored our coaching for expats. We offer expat coaching in different fields, expats generally come to us for career coaching, executive coaching, stress coaching and life coaching. There are several other possibilities, depending on the expat coach of your choice.
Coaching in your language of preference
We understand it if you are not fluent in Dutch (yet) and that you prefer to speak your mother tongue when you talk about personal issues. Therefore, we offer coaching in 7 languages: Dutch, English, German, French, Spanish, Mandarin Chinese and Hebrew.
Best of both worlds
Our coaches are Dutch citizens, meaning that they are experts in dealing with Dutch culture and know the Dutch labour market and working culture. Because of their education and their experience with the expat life, they know exactly how to deal with cultural issues effectively.
Career coaching
The first step towards a smooth transition to living in a new country is the search for a suitable job. We generally spend a great deal of our time at work, and it is an important step in building a social network as well.
Process of personal development
Career coaching at GORTcoaching has the purpose of accelerating your career by promoting desirable and sustainable changes. This is achieved through structured and focused conversations and the use of appropriate exercises and coaching techniques. Career coaching is a process of personal development and helps you to get better insights into your qualities and weaker points, personality, motivation and working on your personal development.
Life changing
You will acquire profound personal insights that are often life-changing. During this process, you can also consider entrepreneurship, use tests or focus more on meaning in your life or career.
For who is career coaching?
Career coaching is for everyone who wants to get more out of their career, has doubts about their current career path, wants to enhance satisfaction or performance at their current job, or wants to land their dream job in the Netherlands.
Intercultural competencies
Moving to a different country always means different customs you have to deal with in personal as well as professional spheres. The habits you learned in your country of origin are usually challenged when you move to another country and this brings new challenges. Misunderstandings can quickly build up and hinder you from working efficiently and communicating effectively. Having the right intercultural competencies increases your opportunities and makes you capable of getting the most out of your expat experience.
Benefits of gaining intercultural competencies
Through training of intercultural competencies, you can learn about the differences between your culture and the culture of your new home country. This will enable you to become more aware and to effectively bridge the gaps in order to realize smooth communication and mutual understanding.
Examples of intercultural competencies we distinguish are awareness, sensitivity, knowledge, effective communication, relationship management, flexibility, stress resistance, patience and adaptability.
PROGRAMMES FOR PROFESSIONALS ABROAD
Pre-departure expat coaching
Before departing to work abroad for a longer period of time it's important to be well-prepared. Working in a new cultural environment can bring with it a variety of (unexpected) challenges. Moving abroad and taking on a new job with new colleagues can be hard enough as it is. However, it will be even harder when you are unprepared for the cultural differences. You can expect both personal and work-related challenges. Our pre-departure expat coaching optimally prepares you for your work experience abroad and builds on your knowledge of what to expect from the new country.
Post-arrival expat coaching
When you work abroad, and you experience personal or work-related problems, it can be comforting to be coached by an expert with a similar cultural background who speaks your language. Over the telephone, via email and Skype, GORTcoaching allows you to flexibly attend your coaching program from abroad while speaking your own language.
HAVING DIFFICULTY SELECTING A COACH?
Please don't hesitate to contact us, we're always happy to help!
What does a coaching program for expats look like?
What does a coaching program look like?
Each coaching program is tailor-made. Together with your coach you will plan your program in line with the specific questions and needs you have. You can select a suitable coach based on the coach his/her personal profile. On the personal profile, you can find the background, methods, target groups and specialities of the coach. Based on the specific profiles of the coach you can choose a particular expat coach that suits you best. In every region, we have several coaches.
The orientation meeting
This conversation serves as an introductory meeting between you and the coach.
You and the coach will discuss:
What goals you want to achieve and why
What you want from the coaching program (When is the coaching program successful? What is your ideal situation?)
Which approach or method fits best for your purpose
At the end of the conversation, you tell the coach whether the coach is a good match for you. If this is the case, you are ready to start your coaching program.
The coaching program
During your coaching program, you will work on your goals and competencies through discussions with your coach, reflection exercises and assignments. In consultation, it is also possible to take a test, for example a personality test.
Together with your coach, you will:
Draw up an appropriate plan of action and put it into practice
Reflect constantly on the goals you set: Are you on the right track?
After each session, you will do exercises. The success of a coaching program depends on your own motivation and commitment.
Our coaches use techniques and methods such as Motivational Interviewing, RET (Rational Effectiveness Training), Mindfulness, NLP (Neuro Linguistic Programming), Solution-Oriented Coaching, ACT (acceptance and commitment therapy) and MMS-motivation management service.
Final evaluation
In the last meeting, you and the coach will reflect on the coaching program and the process. Did you achieve your goals? Where are you now and what do you still want to tackle in the future? If desired, you can schedule a follow-up call after a certain time, to get together and discuss how it is going. What does a coaching program look like?
Each coaching program is tailor-made. Together with your coach you will plan your program in line with the specific questions and needs you have. You can select a suitable coach based on the coach his/her personal profile. On the personal profile, you can find the background, methods, target groups and specialties of the coach. Based on the specific profiles of the coach you can choose a particular expat coach that suits you best. In every region, we have several coaches.
How can expat coaching benefit me?
Expat coaching can provide numerous benefits for individuals who are living and working in a foreign country. Moving to a new country can be both exciting and challenging, and expat coaching is designed to support individuals in navigating the complexities of this experience (Salomaa, 2017). Here are some ways in which expat coaching can benefit someone:
Cultural adaptation: Expat coaches help individuals understand and adapt to the new culture they're living in. This includes understanding local customs, social norms, and communication styles, which are crucial for building meaningful relationships and integrating successfully.
Stress and anxiety management: Moving to a new country can be stressful, and the xpat coach can help individuals manage feelings of isolation, homesickness, and anxiety. They can provide coping strategies and techniques to improve mental well-being during the adjustment period.
Goal setting: Expat coaches assist individuals in setting personal and professional goals for their time abroad. This might include career aspirations, language learning objectives, or personal growth goals. Coaches provide guidance and accountability to help expats stay motivated and focused.
Career development: For expats seeking professional opportunities, coaches can provide guidance on navigating the local job market, building a professional network, and positioning themselves for career growth. They can also advise on tailoring resumes and interviews to match local expectations.
Communication skills:

 Expat coaches can help individuals improve their communication skills, especially if they need to learn a new language or adapt to different communication styles. Effective communication is crucial for building relationships and minimizing misunderstandings.

Relationship building: Expat coaches can assist in developing interpersonal skills that are essential for forming connections in a new environment. They might offer guidance on networking, making friends, and building a support system.
Coping with change: Moving to a new country often involves significant life changes. Expat coaches can help individuals navigate these changes, manage uncertainty, and embrace the opportunities that come with them.
Cross-cultural conflict resolution: Expat coaches provide strategies for resolving conflicts that may arise due to cultural differences. They can help individuals develop empathy and effective communication strategies to address misunderstandings and disagreements.
Building resilience: Living as an expat can be challenging, but it also offers opportunities for personal growth. Expat coaches can help individuals build resilience, adaptability, and a positive mindset to overcome obstacles and thrive in their new environment.
Reverse culture shock reparation: Expat coaches can also help individuals prepare for the challenges of returning to their home country, often called reverse culture shock. They offer strategies for readjustment and help individuals reflect on how their experiences abroad have influenced their personal and professional development.
Expat coaching provides a supportive and personalized approach to help individuals make the most of their expat experience. It's a way to proactively address challenges, set and achieve goals, and enhance personal and professional growth while living in a new cultural context.
Bron:
Salomaa, R. (2017). Coaching of international managers: Organizational and individual perspectives (Vol. 372). University of Vaasa. https://osuva.uwasa.fi/bitstream/handle/10024/7974/isbn_978-952-476-736-1.pdf?sequence=1
What are some questions I can ask myself during expat coaching?
Engaging in self-reflection is a crucial aspect of expat coaching, as it helps individuals gain insights into their experiences, emotions, and goals. Here are some questions you can ask yourself during expat coaching sessions:
Cultural adaptation
How am I adjusting to the local customs and traditions?
What aspects of the local culture do I find most challenging or intriguing?
How do I respond to situations where cultural norms differ from my own?
Emotional well-being
How am I feeling about my life in this new country right now?
What moments bring me joy or satisfaction, and what situations make me feel stressed or anxious?
What strategies have I used to manage homesickness or loneliness?
Goals and aspirations
What are my short-term and long-term goals for my time as an expat?
How do these goals align with my personal and professional aspirations?
What steps have I taken toward achieving these goals, and what obstacles have I encountered?
Personal growth
How have I changed or grown since moving to this new country?
What skills or qualities have I developed as a result of this experience?
In what ways has living abroad challenged my preconceptions and expanded my perspectives?
Relationships and connections
How have I been building relationships with locals and other expats?
What strategies have I used to connect with people and overcome language or cultural barriers?
What kind of support system have I established in this new environment?
Communication skills
How comfortable am I with the local language? What progress have I made in learning it?
How do I navigate conversations and interactions where language might be a challenge?
What experiences have taught me the most about effective cross-cultural communication?
Challenges and resilience
What obstacles have I faced during my time as an expat, and how have I overcome them?
How do I approach setbacks and challenges, and what strategies do I use to bounce back?
What experiences have taught me the most about my own resilience and adaptability?
Future plans
How do I envision my life after my expat experience comes to an end?
What skills and insights do I want to bring back with me to my home country?
What steps can I take now to ensure a smooth transition when it's time to leave?
Self-care and well-being
What self-care practices do I use to maintain my physical and mental well-being?
How do I prioritize self-care, and what can I do to enhance it?
What strategies can I implement to manage stress and maintain a healthy work-life balance?
Learning and reflection
What have been some of the most significant lessons I've learned during my expat journey?
How do I reflect on my experiences and continue to learn and grow from them?
What moments have challenged my assumptions and encouraged me to view the world differently?
Remember, these questions are meant to stimulate self-reflection and open up discussions during your expat coaching sessions. Your answers to these questions will help you gain deeper insights into your experiences, emotions, and goals, leading to a more meaningful and enriching expat experience.
Testimonials from expats
Talking while you walk in the park, amongst all the greenery, the fresh air, plus the feeling of cadence and flow you are immersed in, and the meditative and relaxing effect of the whole thing! It all seemed ingredients for success. This experience has proved to be a surprisingly valuable gift. I had never thought of searching the help of a coach before, but having someone at your side helping you to release your potential – in a smoother, more focused and efficient manner – is nothing short of amazing. Especially in those times when all the twists and turns, try-outs and obstacles start getting heavier, making you lose clarity of mind.
— Ana V. Martins – Portuguese writer and vlogger of amsterdive.com
I am very satisfied with what I got so far from my coaching sessions. If you think: "I am an expat, but I don't need expat coaching" — like I did, you might still want to consider that someone who is an expat or lived abroad for a while can better understand your needs and worries. A specialised expat coach can help you and your family adjust to the new culture and the new way of life, but is not limited to that. The coaching you get can be on a variety of issues, but it comes from a former expatriate and might be more suitable for you.
— Dana Marin – Romanian photographer and writer of amsterdamian.com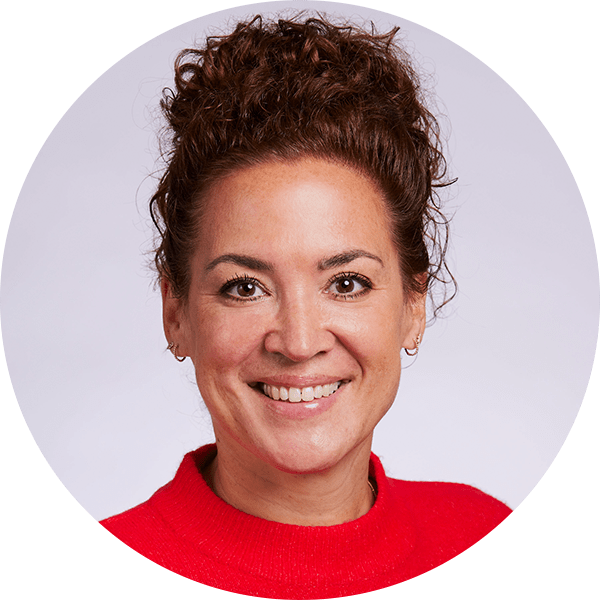 Having difficulty selecting a coach?
Hi, I'm Cheryl, coaching advisor at GORTcoaching. I can help you find the right coach and schedule a free orientation meeting for you by phone.
I'm happy to help you out!
Relevant articles for you